Instead of scribbling your plans on many to-do lists, get organized with a checklist. People see checklists as a way of setting self-imposing constraints and agenda. It's not proper to skip essential details when traveling on a solo trip or group tours. The cost of replacing your valuables abroad might be enough to buy two of those items at home. Proper planning starts with remembering the essential details for each trip and making cost-effective decisions. The period of travel can become pleasurable when you have your bags full with all you need. To enjoy a hassle-free time abroad, create a checklist before traveling.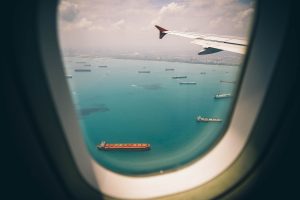 Make a list
The number one rule is creating an all-in-one checklist. Don't skip the name of any possession that comes to mind – from the basic to the most important. It's easy to start with a scale of preference list, and don't bother about trimming the list. Instead only check what you have packed, and check if the others are essential. Do you want a stress-free holiday and spend time in a luxury day spa or work abroad? Consider the maximum limit of luggage weight from your preferred airline, and focus on the essential items.
Scan personal documents
Loss of personal belongings in a foreign country or while in transit is a setback during overseas travel. Even domestic trips can suffer from property theft or misplacement. So, have a backup, scan and keep electronic copies of your passport, and other vital documents in your email box.
Don't forget your medications
Some authorities of airline companies don't accept syrup or fluid onboard the aircraft. So your tablets and capsule medications are acceptable to travel with if you have any. Medications are easily left behind when traveling; maybe it's because they occupy little space in our bags.
Maps and guidebooks
The use of traditional map and guide materials still hold significant importance, especially for tourists that travel. However, online and offline map apps like the Google map can be downloaded to help identify locations. Don't forget to install guidebooks with postcodes and keywords for locations before you jump on the plane.
Keep in touch
When you travel abroad, a global system of communication helps to connect with local calls from your home country. Activate the roaming feature from your mobile service provider and be ready to pay charges while you're abroad.
Each bag with a cloth
Separate your clothes and keep different clothing items in each luggage. The airlines are notorious of misplacing luggage on transit. If you end up being stranded, there might be extra clothes to wear in your hand luggage.
Don't get stranded
Cash is essential to traveling because all your cardless transaction will need foreign currency. Check online to find the recent currency conversion rate, and ensure to do the math for your budget. Keep a few amounts of your destination's currency in the purse or wallet to avoid being stranded anywhere a credit card is not accepted. If you own a local debit card, ask your bank to give you a globally accepted master card. Don't be surprised when trains and buses stations ask for local currency only before getting a ticket.
Take an extra bag
It's important that you get souvenirs, and keep all your holiday purchases safe while returning. Keep an extra bag to avoid the cost of purchasing luggage overseas. Sometimes travelers purchase products on impulse when they get into the duty-free shop. Save a bag space for those holiday mementos, and bring back all the goodies in one piece.
Keep a hand luggage
Don't forget to keep all valuables go in hand luggage. A handbag is an ideal place because you can confirm the safety of your belongings at any time. Bracelets, mobile phone, wallet, a bunch of keys, camera, and your expensive luxuries should be kept in the hand luggage. Follow this checklist and guide and you will enjoy any romantic getaways in Tasmania.