Baby Boutiques is a special type of retail shop that specializes in baby clothing or fabrics, toys, etc. This is different from other retail or department stores because of their size, and limited inventory.
Department stores are larger because they either manufacture or serve as a wholesaler for manufactured products, however, baby boutiques offer its special feature and benefits which can give you reasons to shop on their products in some circumstances rather than shopping from department stores.
THEIR PRODUCTS ARE UNIQUE
Baby Boutiques have unique products, most of their products are handmade considerably because they are not for mass production.
Their products are often made of soft and delicate materials like wool, fabric and big muslin wraps.
These baby boutiques are also known for using organic fabrics and making clothes by hand.
While purchasing your baby's clothing from a baby boutique, just know you are getting one of the best handmade clothing materials for your child.
I feel baby boutiques are ready to stand out from department stores. They have the desire to please their customers on whatever type of products they want by customizing any product to their taste.
THEY HOST PROGRAMS AND EVENTS
Baby Boutiques host events for mothers. This occurs in many baby boutiques. It is a strategy with a genuine intent to connect other mothers from different locations.
You may find a babysitter in the event or a maid willing to tend to your baby's need. Your child could also meet new friends or playgroups, and this is what they love. Some also use this event as an opportunity to announce their store.
Some boutiques offer childcare services. The community is important to all mothers therefore, events like this create awareness.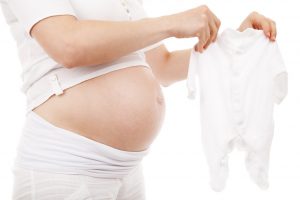 SALESPERSON SERVICES AND COMMISSION
Salespeople receive a commission for your purchase. They are always ready to help you in selecting the best choice!
They suggest, give advice and honest opinions about the suitability and style of the cloth you may purchase.
They also try to ensure that you are happy and have a positive shopping experience.
If you have never tried purchasing from a baby boutique, I recommend you should try it. You will find that the overall experience is very satisfying. The salespeople will ease your shopping and you can leave that same day with unique and high-quality items!
IT IS ADORABLE
The whole boutique shopping experience has something sweet and charming about it.
Some baby boutiques give out snacks and drinks to children while some boutiques have a play section for children that will keep them busy while you are shopping.
The dressing room is cute and luxuriously decorated making it attractive to buyers.
THEY OFFER CUSTOMERS' DISCOUNT
Boutiques offer loyalty discounts for frequent customers that come to shop.
Some baby boutiques offer a 20% discount on any purchase to their regular customers. Some boutiques may even offer free items after purchasing many products at a time.
Some boutiques also register their regular customers for newsletters and emails so that they can receive invitations for personal shopping or initial sales.
THEY GIFT FREE ITEMS
Large department stores like Target, Amazon may take up to two days to deliver goods and may still not package a gift along with the ordered product.
Baby Boutiques have a way of attracting customers or new buyers to purchase more of their products. They package beautifully wrapped gifts along with the items they purchased. The gift could be a tissue paper, packaged pampers for a baby. Some baby boutiques could even offer a free birthday present.